05.08.13
Earlybird price ends soon!
Its not too late to get tickets to the Worldwide Tattoo Conference June 4-5 in the Boston area but soon the earlybird special will expire. Get your tickets before Monday May 19th and you can take tattoo seminars with Guy Aitchison, Jeff Gogue, Bob Tyrrell, Nick Baxter, Nikko Hurtado, and Alex De Pase for only $699. Thats less than $125 each seminar! After monday tickets are still reasonable at $799 but why wait? If you are a tattooer and want to be inspired, pick up new techinical tricks, and meet like minded talented artists, get your tickets asap. The teachers this year are Guy Aitchison, Nikko hurtado, Nick Baxter, Jeff Gogue, Alex De Pase, and Bob Tyrrell. We are also running a studio 4-pack special.
Check out this clip of Guy talking about his upcoming tattoo class.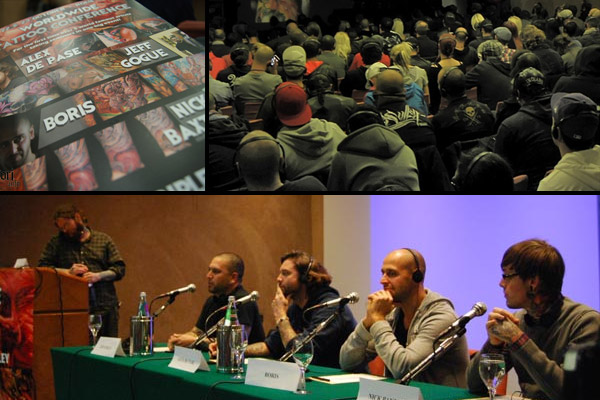 "The Worldwide Tattoo Conference provides the opportunity of jumpstarting a period of learning and growth for all tattooers. I know this because, even as a presenter, I was left floored by all the other presentations I saw that weekend. I was ready to give my all to my art and my craft." - Nick Baxter